Pocket survival saw
Highest quality Swiss-made blade
One-hand operation
Ultralight – just 0.22 oz (6.4 g)
Cuts wood, metal, plastic, bone, ice
The Derma-Safe Folding Utility Saw is a pocket survival saw with a high-quality blade designed to help you build shelter and fire. The saw weighs just 0.22 oz (6.4 g) and is less than 2.8 in. (7.1 cm) long to easily fit in your pocket, ditty bag, or survival kit.
The superior-quality blade is Swiss-made by Bosch of high-speed steel. Sharp 18 TPI teeth cut through wood, metal, plastic, bone, or even ice with just one-hand operation. The blade folds into the plastic handle for safe storage, the same style handle found on the popular Derma-Safe Folding Razor Knife. Made in the USA.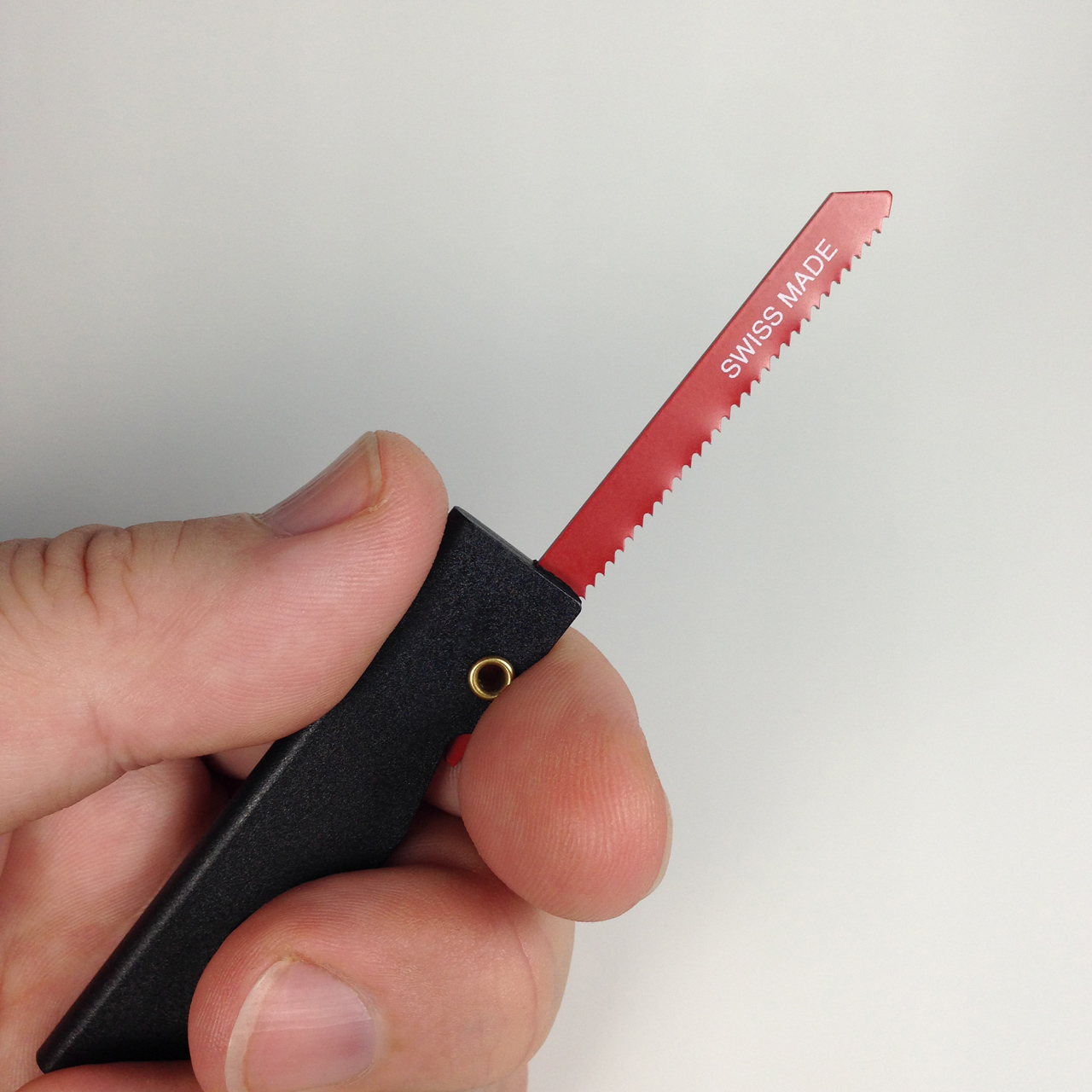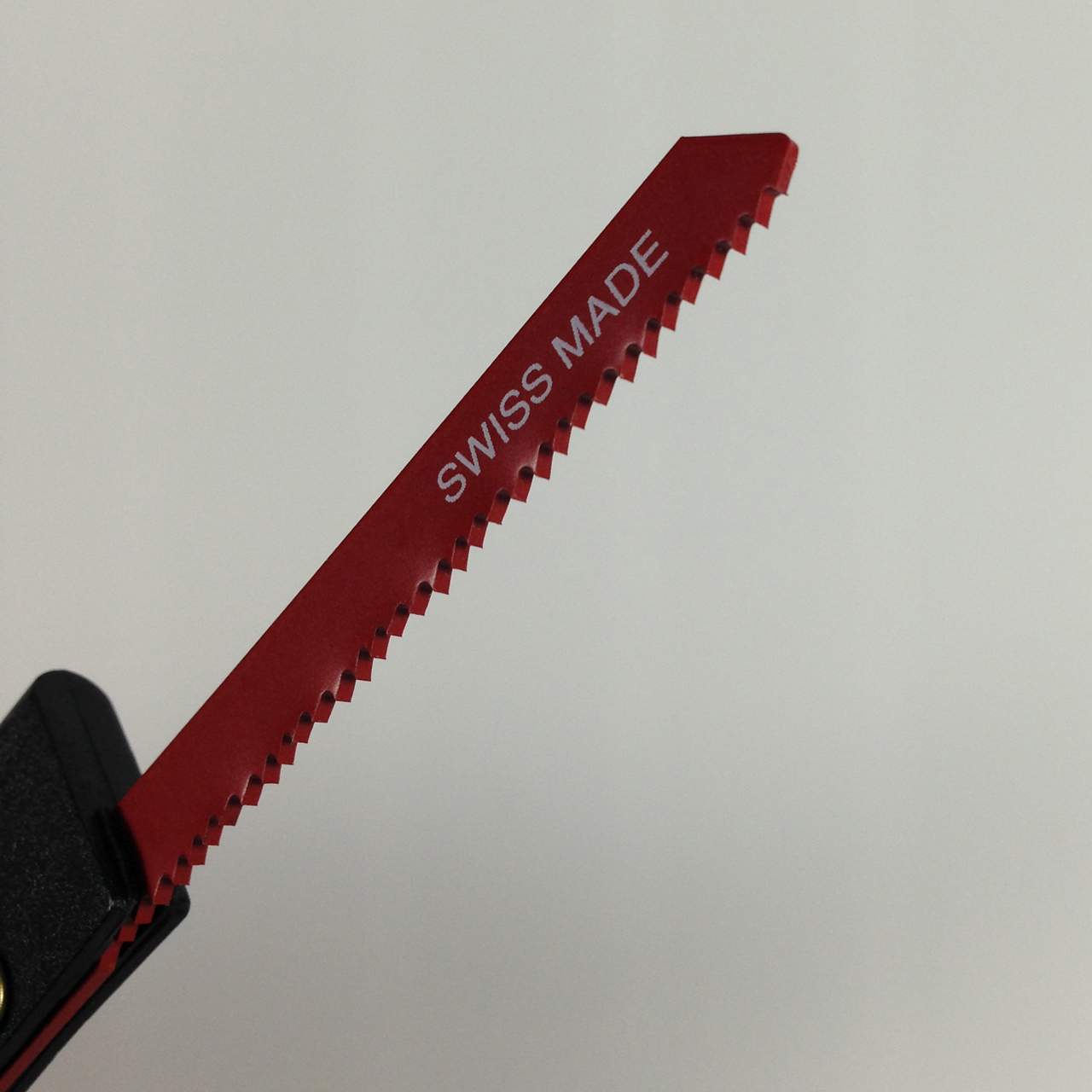 Specifications
Open Length: 4.7 in. (11.9 cm)
Closed Length: 2.80 in. (7.1 cm)
Weight: 0.22 oz (6.4 g)
Handle Length: 2.75 in. (7.0 cm)
Handle Thickness: 0.2 in. (5.2 mm)
Handle Material: Plastic
Handle Color: Black
Blade: High-speed steel, 18 Teeth per Inch, Swiss made
Blade Length: 1.92 in. (4.9 cm)
Edge Length: 1.84 in. (4.7 cm)
Blade Thickness: 0.047 in. (1.2 mm)
Blade Color: Red
Blade Lock: None
Lanyard Hole: None
Pocket Clip: None

Very sharp. To avoid possible injury, point blades/tips away from you and others and use with caution when handling. Close or keep covered when not in use.
Keep away from children to avoid injury.
In no event shall Litesmith, LLC be liable for any direct, indirect, punitive, incidental, or special consequential damages, to property or life, whatsoever arising out of or connected with the use or misuse of its products.