Perfect for food prep
High-carbon stainless steel blade
Ultra-sharp serrated edge, Swiss made
Easy grip, slip-resistant handle
Sheath provides blade protection
Lightweight – 0.83 oz (23.5 g)
Little Vicky is a utility knife perfect for food prep. When you need to cut salami, cheese, fruit, or spread peanut butter or humus, Little Vicky is a champ. Why struggle with a tiny knife? It's so light and functional that you'll be inclined to pack more fresh food for your hikes. Plus it opens packages and cuts cordage with ease.
The blade is made from X55CrMo14 high-carbon stainless steel (56 HRC) for a good balance of edge retention and corrosion resistance. It's a paring shape, flat ground blade with an ultra-sharp serrated edge grind. It stays sharp because the serrations shield the edge from damage.
The polypropylene handle is easy to grip and has a slip-resistant, textured surface. A polypropylene sheath provides protection for the blade when not in use. It helps keep the blade sharp while also protecting your gear from damage and keeping your fingers in one piece. The knife is dishwasher safe.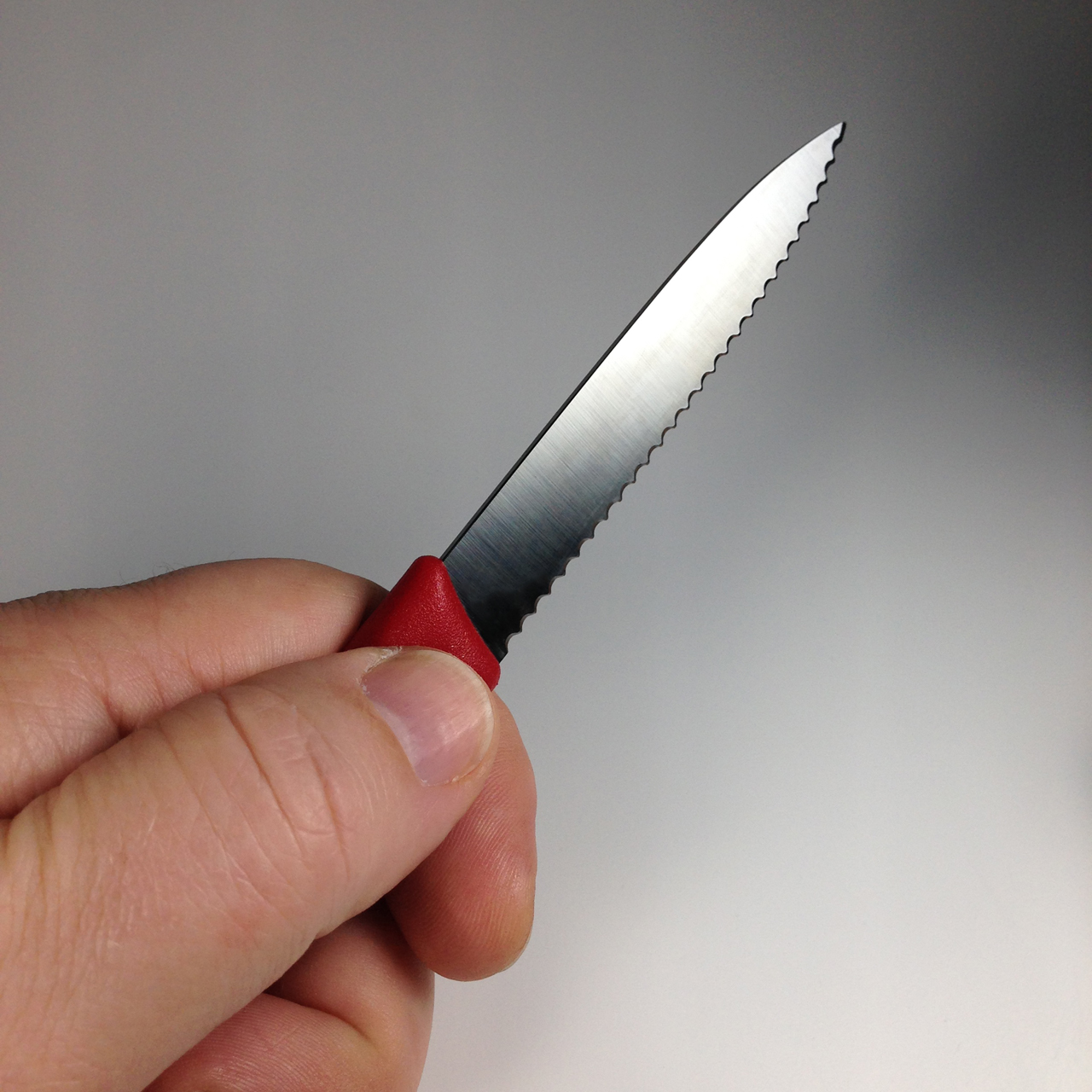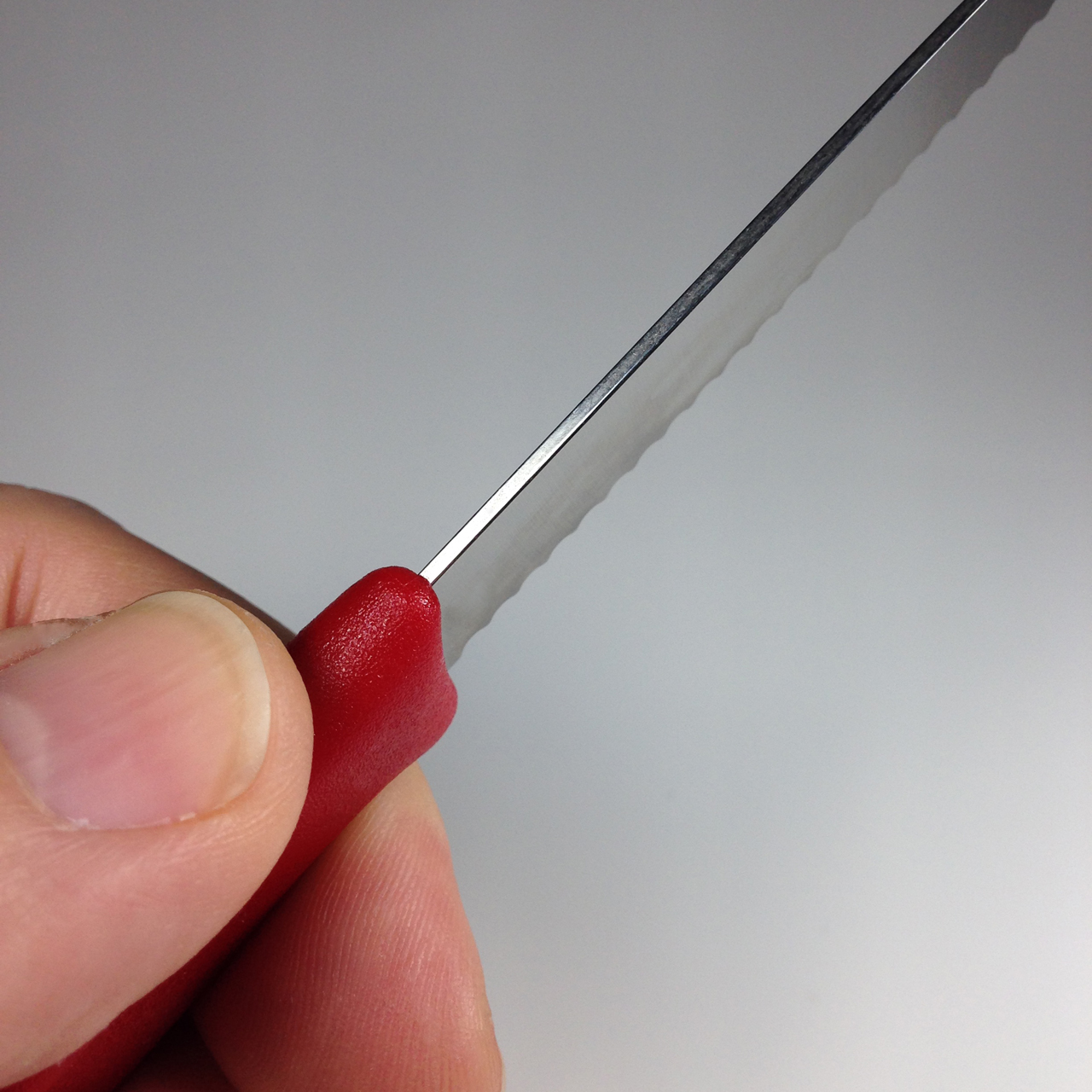 Specifications
Dimensions (LxWxT)
Knife: 7.125 x 0.74 x 0.34 in. (181 x 18.8 x 8.7 mm)
Knife in Sheath: 8.0 x 0.85 x 0.38 in. (203 x 21.5 x 9.7 mm)
Weight
Knife: 0.61 oz (17.3 g)
Knife in Sheath: 0.83 oz (23.5 g)
Blade Material: X55CrMo14 (DIN 1.4110) stainless steel
Blade Hardness: 56 HRC
Blade Dimensions (LxWxT): 3.25 x 0.58 x 0.047 in. (83 x 14.7 x 1.2 mm)
Edge Length: 3.25 in. (83 mm)
Blade Style: Paring
Blade Grind: Full-flat grind
Edge Grind: Serrated
Handle & Sheath Material: Polypropylene (PP)
Handle & Sheath Color: Red
Lanyard Hole: None

Very sharp. To avoid possible injury, point blades/tips away from you and others and use with caution when handling. Close or keep covered when not in use.
Keep away from children to avoid injury.
In no event shall Litesmith, LLC be liable for any direct, indirect, punitive, incidental, or special consequential damages, to property or life, whatsoever arising out of or connected with the use or misuse of its products.