Best compact first aid kit scissors
Titanium-bonded stainless steel blades
Micro-serrated edges stay sharp longer
Oversized non-slip grips
Lightweight – 0.71 oz (20.3 g)
Cuda® Mini Serrated Scissors are the best compact first aid kit scissors we've found. They have lots of cutting power in a small size. Originally designed for cutting braided fishing line, you'll find lots of backcountry uses. They'll easily cut through pack straps, clothes, and bandages in an emergency situation and help cut cordage, repair gear, and open food packages around camp. And they're lightweight at 0.71 oz (20.3 g).
The thick, robust titanium-bonded stainless steel blades are 3x harder than untreated steel and are both micro serrated to stay sharp longer. The tips are blunted to avoid injury and protect your gear. The pivot is tight and the action is smooth. The grip is rubber-coated and textured for non-slip comfort and control. The finger holes are oversized for use with or without gloves.
SAK scissors are good for small tasks like cutting your nails, but in an emergency, when you need to quickly cut a victim's clothes to access a wound or cut gauze and tape to dress a wound, larger scissors are more up to the task. While they're not the smallest or lightest, we've found these scissors to be the best compromise between size, weight, and utility.
Add a pair to your first aid kit and be confident you'll be ready if the need arises. But we bet you'll be breaking them out for lots of other things too because for some tasks, scissors just make it easier.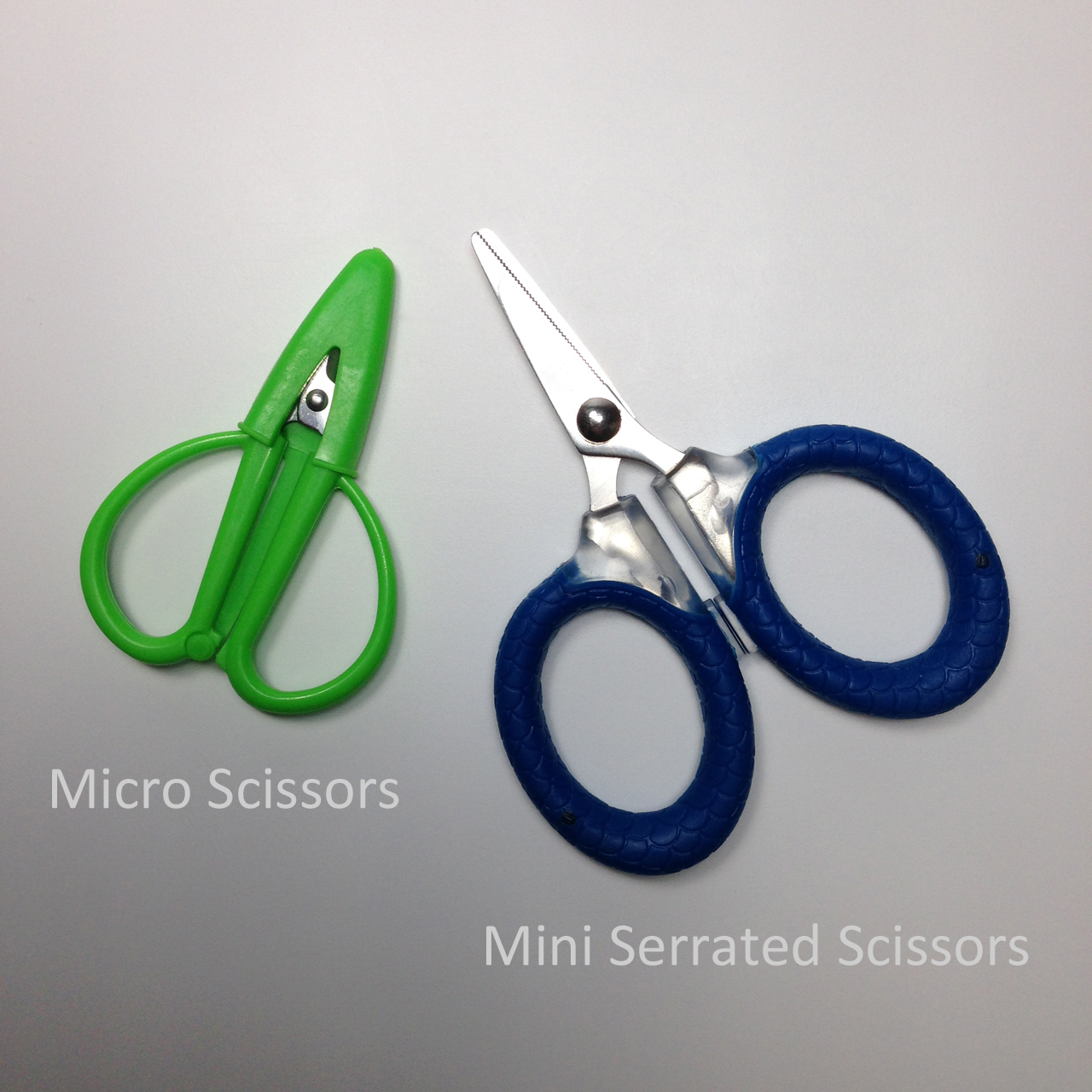 Specifications
Dimensions (LxWxT): 3.5 x 2.8 x 0.36 in. (89 x 71 x 9 mm)
Finger Holes (LxW): 1.17 x 0.85 in. (29.6 x 21.6 mm)
Weight: 0.71 oz (20.3 g)
Blade Material: Stainless steel
Blade Edge: Micro serrated
Blade Length: 1.05 in. (26.8 mm)
Handle Material: Rubber-coated plastic
Handle Color: Blue

Very sharp. To avoid possible injury, point blades/tips away from you and others and use with caution when handling. Close or keep covered when not in use.
Keep away from children to avoid injury.
In no event shall Litesmith, LLC be liable for any direct, indirect, punitive, incidental, or special consequential damages, to property or life, whatsoever arising out of or connected with the use or misuse of its products.