Stream/squirt liquids or lotions
Repackage larger containers
Take only what you need
Ideal for sunscreen, insect repellent, and alcohol
Flip-Top Oval Bottles are for dispensing liquids and lotions. They have a flatter profile than cylinder bottles to better fit in your pocket or pack. Use them to repackage larger containers so you take only what you need on your trip. No sense taking a large bottle of something and only using a little bit.
The smaller 1.25 or 2 oz (37 or 60 ml) bottles are perfect for sunscreen, insect repellent, soap, or hand sanitizer. The larger 4 or 8 oz (120 or 240 ml) bottles work well for stove alcohol or even whiskey. The bottles are translucent so you can see there's something in it and how much is left. Be sure to mark the bottle with what's inside using a permanent marker, tape, or label. Graduation marks could also be useful to mark on alcohol bottles.
The cap has a flip spout. With the spout flipped up, squeeze the bottle and liquid will stream out or lotion will squirt out. Flip the spout down to seal the bottle so it won't leak in your pack.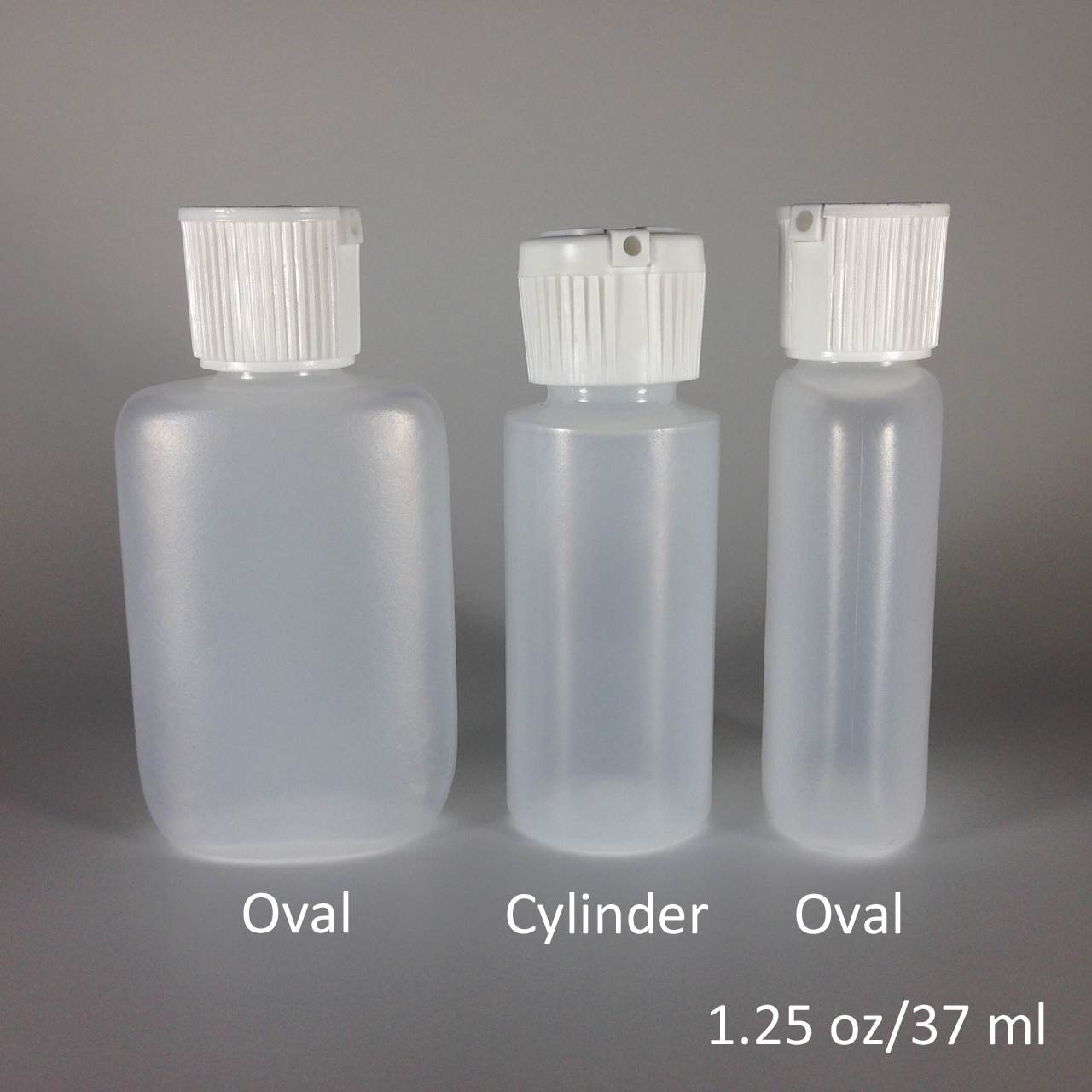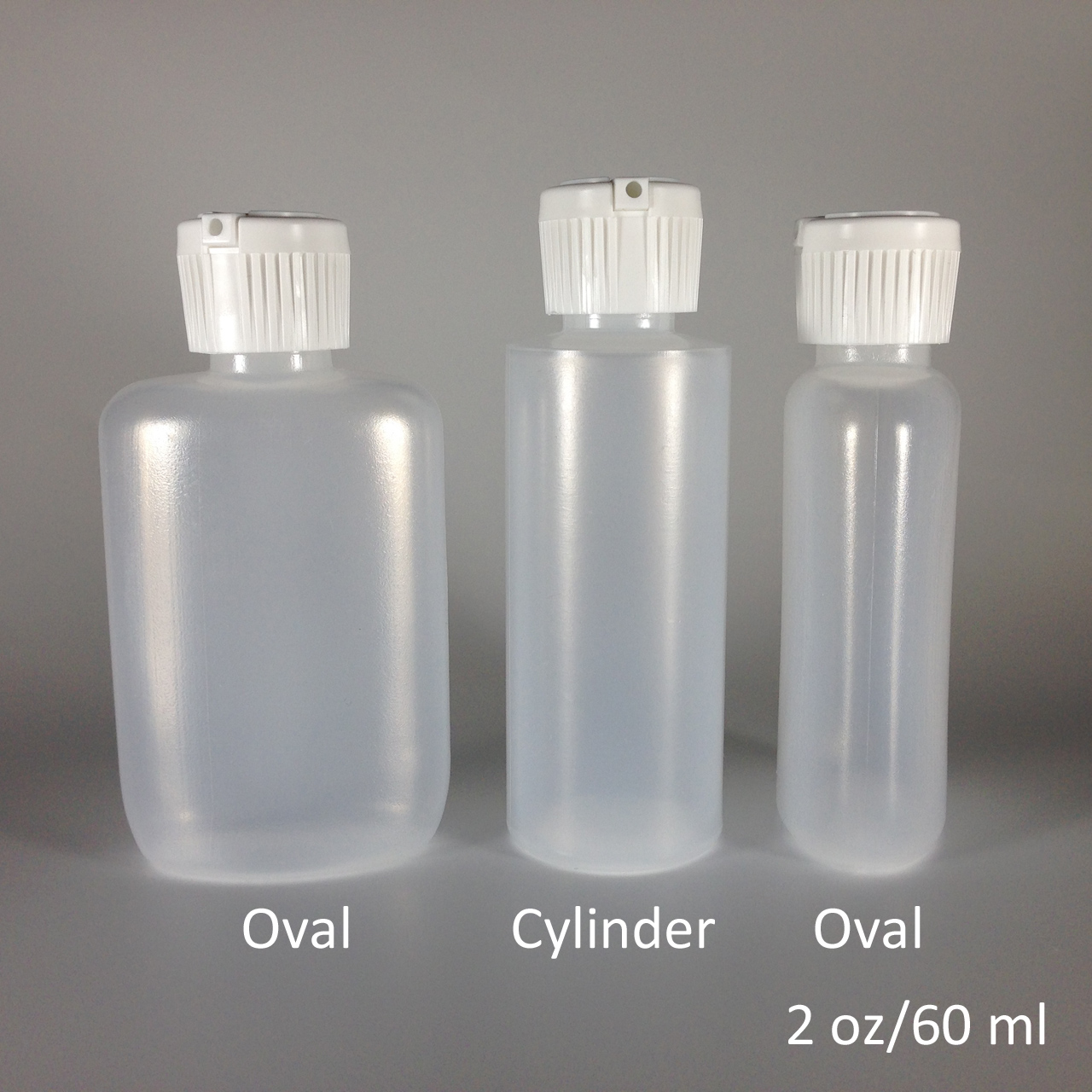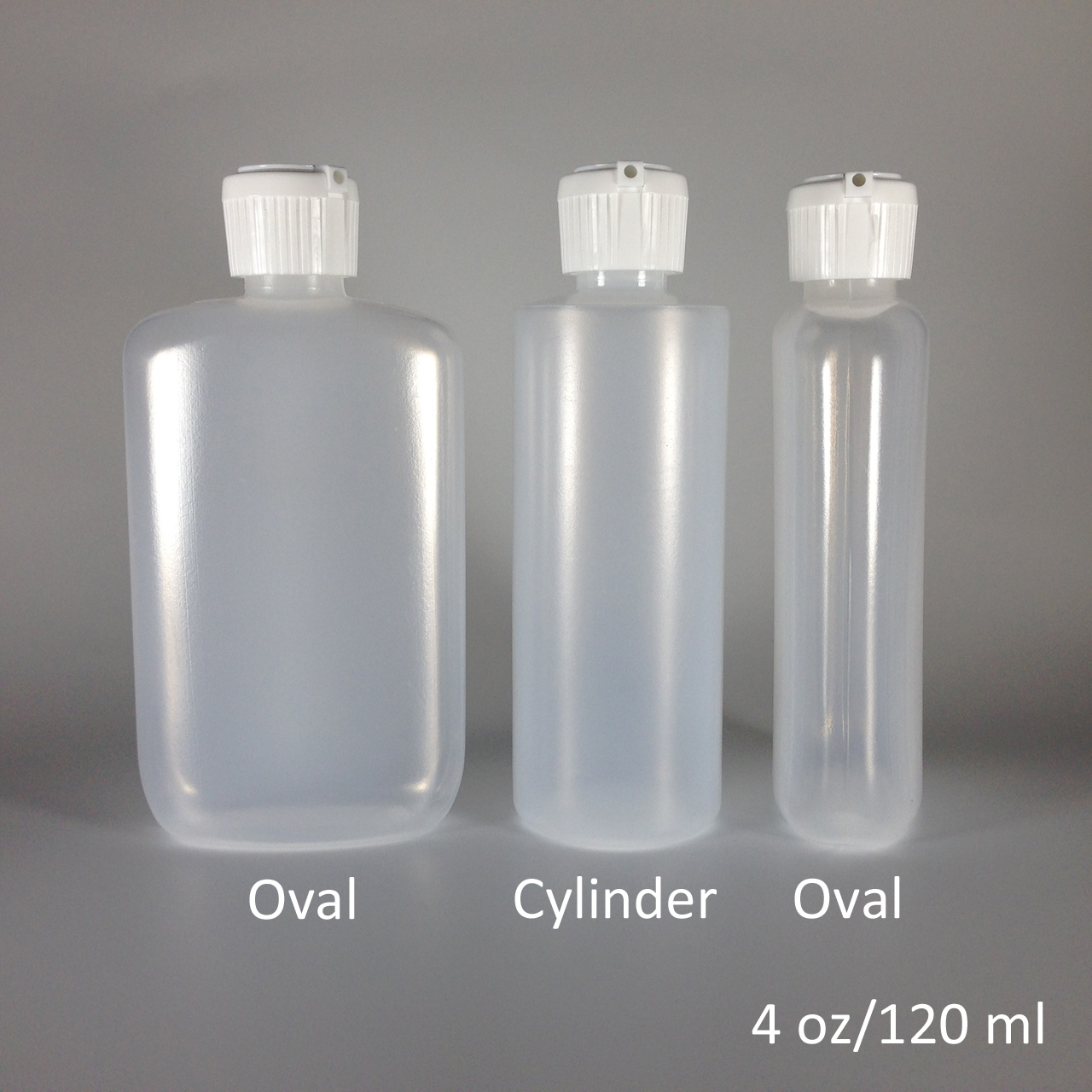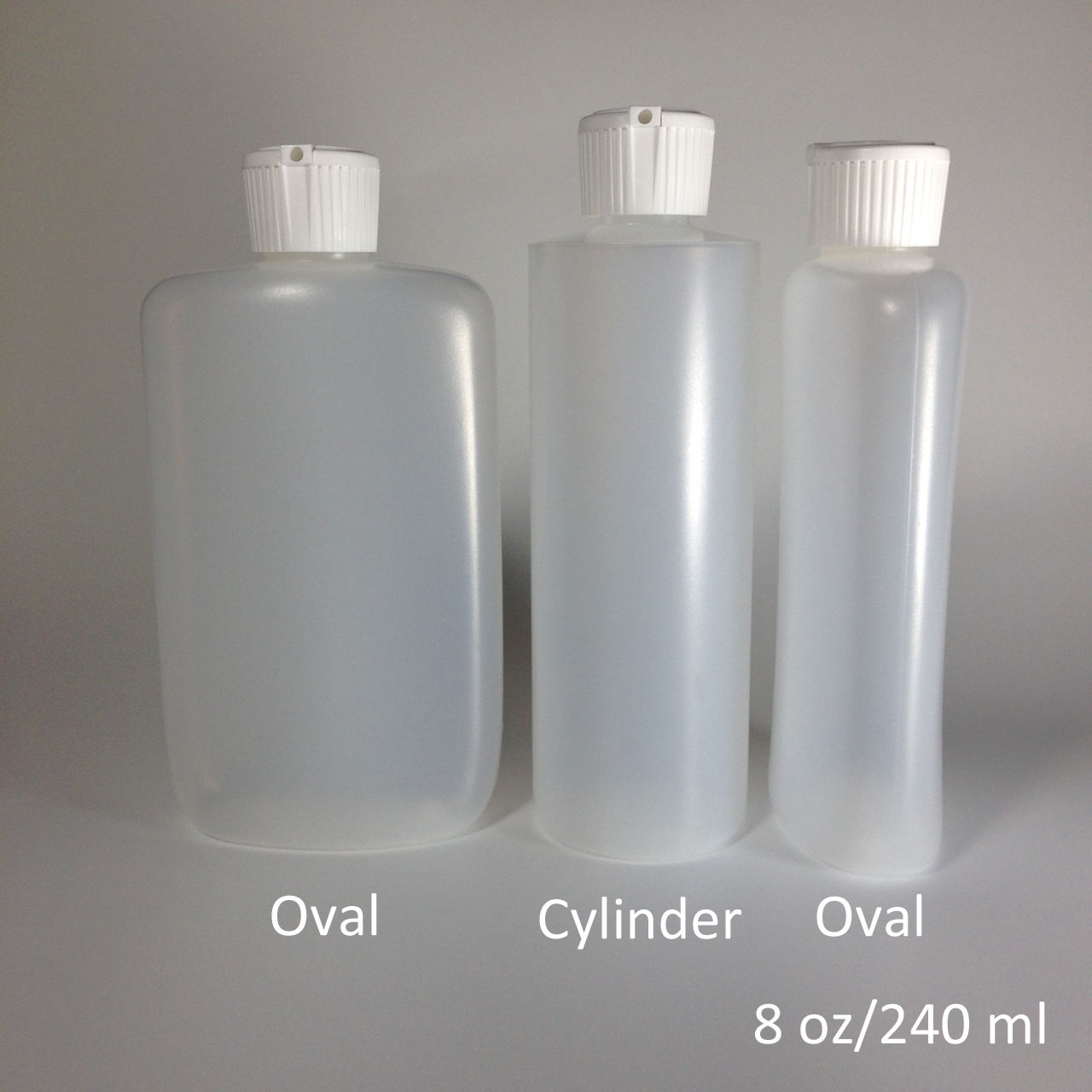 Specifications
Material: Low Density Polyethylene (LDPE)
Color
Bottle: Translucent
Cap: White
| | | | | | | |
| --- | --- | --- | --- | --- | --- | --- |
| Volume | Good Use | Neck Size | Height w/Cap | Dimensions (WxD) | Opening Diameter | Weight |
| 1.25 oz (37 ml) | Insect Repellent | 18/410 | 3.4 in. (86 mm) | 1.75 x 0.95 in. (45 x 24 mm) | 0.46 in. (11.7 mm) | 0.42 oz (12 g) |
| 2 oz (60 ml) | Sunscreen | 18/410 | 3.9 in. (99 mm) | 2.05 x 1.1 in. (52 x 28 mm) | 0.48 in. (12.1 mm) | 0.5 oz (14.3 g) |
| 4 oz (120 ml) | Alcohol | 20/410 | 5 in. (127 mm) | 2.52 x 1.2 in. (64 x 30 mm) | 0.5 in. (12.8 mm) | 0.68 oz (19.2 g) |
| 8 oz (240 ml) | Alcohol | 24/410 | 6.2 in. (157.5 mm) | 3.19 x 1.5 in. (80.9 x 38.3 mm) | 0.65 in. (16.5 mm) | 1.18 oz (33.4 g) |