Chew, brush, rinse
Cool mint flavor
Just 0.02 oz (0.5 g) per tablet
Clinically tested, dentist recommended
Why take a tube of toothpaste or even use liquid soap to brush your teeth in the backcountry when you could be using cool mint flavored toothpaste tablets? Chew one tablet, then brush as normal and rinse for a clean healthy mouth. All the performance of paste without the mess. Produces a foaming action with brushing and no water is needed. The main ingredient is cranberry extract which reduces plaque and they do not contain peroxides or bleach components which reduce or make enamel brittle.
Toothpaste Tablets are available in a 60-count bottle and we include a free 0.11 oz/3.3 ml Hinge-Top Container for on-trail storage (holds 6 tablets). Each tablet weighs a scant 0.02 oz (0.5 g). They're airport friendly so you may also find them useful for travel.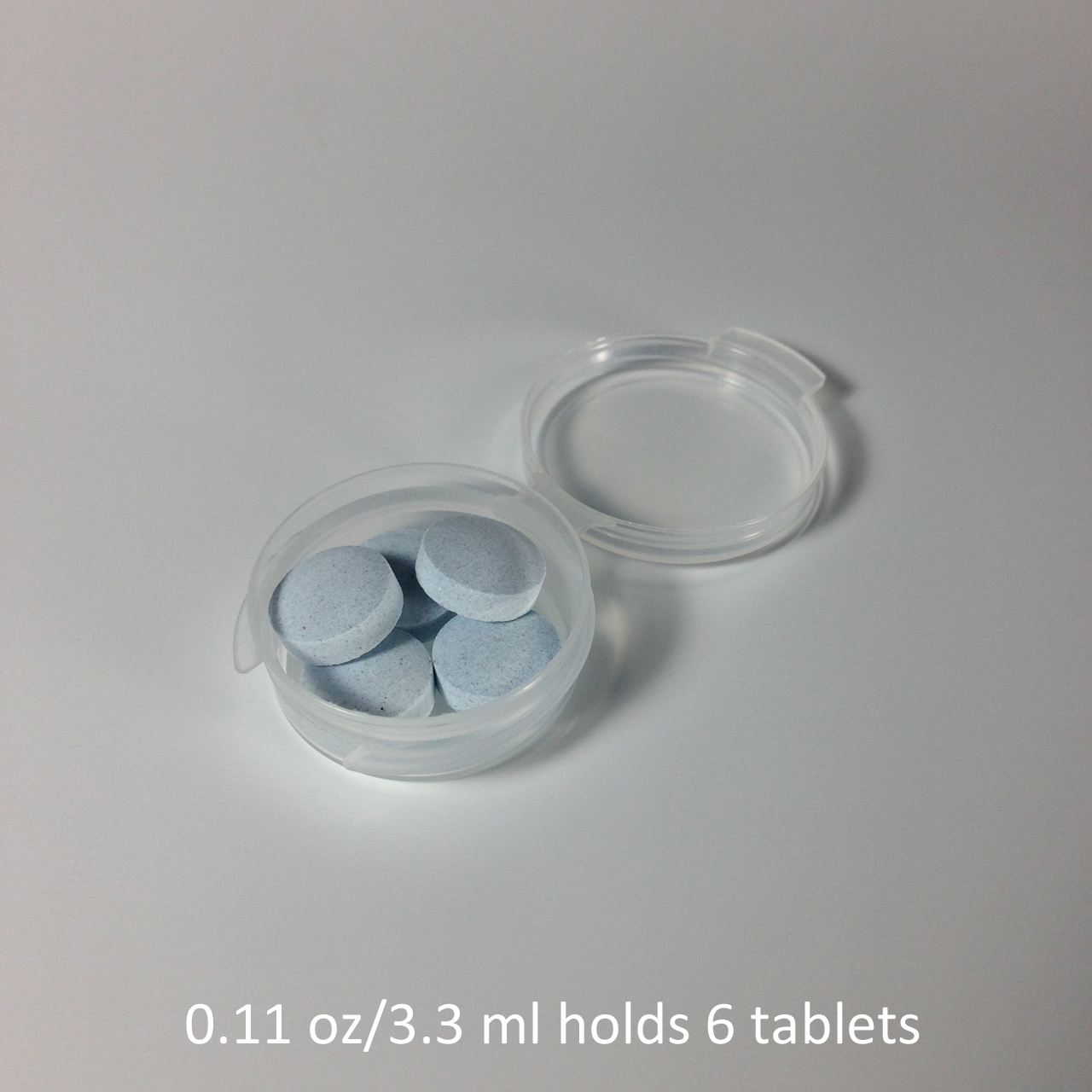 Specifications
Tablet Dimensions (Dia x H): 0.44 x 0.2 in. (11.3 x 5.2 mm)
Tablet Weight: 0.02 oz (0.5 g)
Ingredients: Exocyan® Cran Cranberry Extract (supports oral health), Silica (whitens and brightens), Sodium Lauryl Sulfate (dispersent and foaming aid), Calcium Lactate (mild abrasive and calcium source), Sodium Bicarbonate (mouth freshness), Carrageenan (natural thickener), Sorbitol, Xylitol, Natural Flavors, Aspartame, Magnesium Stearate, FD&C Blue #1 Lake

Small objects. To avoid possible choking hazard, keep out of reach of children under 6 years of age.
Do NOT swallow or inhale tablet whole.
Children under 2 years of age, ask a dentist or physician before use.
If irritation or adverse reaction occurs, discontinue use immediately and consult your physician.
Store in a cool, dry area.